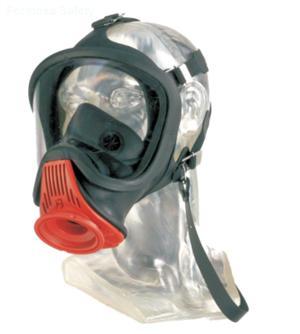 MSA-10031385 Ultra Elite Ps-Maxx Full Face Mask
Developed in co-operation with many fire services and large industrial organisations to provide a high level of performance in respiratory protection.It can be used in various applications such as civil protection, fire services and all industries.
---
Ultra Elite Ps-Maxx Full Face Mask
The Ultra Elite-PS-MaXX mask provides the wearer with increased comfort due to its ergonomic design, 5-point harness and the ability to be quickly put on and taken off. Its large lens also means the user has a distortion-free field of vision.
This particular version has a rubber face blank, comes with an AutoMaXX plug connection and is available in a smaller size. The rubber face blank is a standard model with speech diaphragm and a carrying strap.
The user of the Ultra Elite-PS-MaXX can benefit from two-way breathing with spring loaded exhalation valves and allows for compressed air breathing apparatus with AutoMaXX-AS positive pressure demand valve.
Available in 40 different versions to cater for different applications, all Ultra Elite masks are approved according to EN 136 class 3.
KEY FEATURES
State-of-the-art mask provides excellent comfort and protection
Distortion-free lens allows wide field-of-view
5-point harness allows easy on/off
More than 40 different models include rubber and silicone versions
Unique airflow prevents lens misting
*Filters are not included with this product.
Inquiry Form【
MSA-10031385 Ultra Elite Ps-Maxx Full Face Mask

】