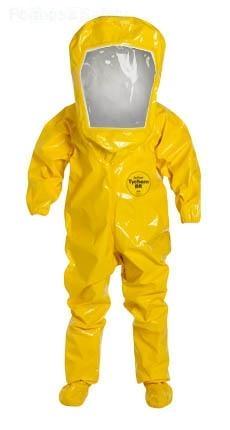 Dupont Tychem® 9000
An Extra Element of Protection
Backed by extensive fabric permeation barrier testing, Tychem® 9000 helps give first responders an increased level of protection when facing chemical challenges.
---
A multi-layer barrier film laminated to a strong, nonwoven substrate, Tychem® 9000 is strong and durable for consistent and lasting protection. Tychem® Tychem® 9000 611T is certified to NFPA 1994 Class 2 and NFPA 1992, Tychem® 9000 has the backing of extensive permeation data by an independent lab on more than 280 chemical challenges. So for those facing the challenges of chemical handling and petrochemical manufacturing, it provides broad and proven protection.
Provides at least 30 minutes of protection against over 280 chemical challenges
Used by many in the chemical handling and petrochemical manufacturing
Available in high-visibility yellow
Apparel is available as coveralls, encapsulated suits and hoods.
Inquiry Form【
Dupont Tychem® 9000

】